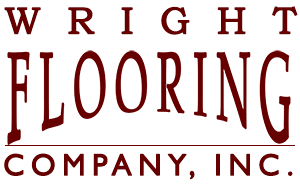 Carpeting Choices from Wright Flooring
Only the best from the best brands
Carpeting – Its Benefits
Carpet has many things going for it. It's soft, safe, warm and quiet. It's stain-resistant and gives excellent value for the price.  Carpet helps to insulate your floor, saving you energy in the long run, and comes in a number of styles, patterns, and colors. Carpet has been proven to trap allergens and pet dander (which can easily be removed with regular vacuuming).  Wright Flooring carries a wide variety of quality carpeting in several styles, so you can be assured that you'll be satisfied with whatever you purchase .  For beautiful comfort underfoot, consider carpeting.
Types of Carpet
Carpeting can be grouped into several basic categories, but all carpet is basically constructed from loops of material sewn into a backing.  The main styles either fall into loop, cut, or a combination of the two.  Berber is a common example of a loop pile carpet where all the loops are roughly even, with some slight variations.  Saxony or plush carpet is a common example of a cut pile.    Several factors will determine which is right for you, including traffic, room usage, feel, and style.  Carpet technology has come a long way over the past few decades, and stain resistance, durability, sustainability, and style options are plentiful.
---
Carpeting at Wright Flooring
 As a local flooring company, we focus on quality over quantity.  The fact is, more is not necessarily better.  At Wright Flooring, we don't have the ability to carry product that we're not confident in selling and installing, so we simply don't carry them.  We think you'll find plenty of options to suit your needs without having to wade through multiple versions of the same style and color.  We've taken the clutter away, and even after that, you'll find that your options still feel virtually limitless.  We've included samples from our manufacturers in links below, but of course, the best way to feel carpet is to stop in and see it for yourself.  Take a sample home to see how it might look in your house, and we'll help you take care of the rest. 
Our Flooring Manufacturers
Featured Carpet Choices and Sale Items